Management & Board of Directors
Mr. Shreevallabh G. Kabra
Executive Chairman
Mr. Shreevallabh G. Kabra is the Founder of the Kolsite Group Of Companies – India's leading group in the field of Plastics Extrusion and Chairman & Managing Director of the Company.
Over the last 5 decades, SV Kabra has been the driving force behind the growth of Kolsite Family. He began this business in early 1960s with a clear vision and foresight of becoming the leading company for plastics extrusion machinery & equipment. Since then, he has guided the company to be the flag –bearer of Plastics Extrusion in India & overseas.
In 2013, he was awarded with the Outstanding Achievement Award at Vinyl India 2013 conference, a testimony to his Pioneer Work in the Plastics Industry of India.
Despite his busy schedule, he is actively associated with the Indian & global plastics fraternity. He has been on the management & executive councils of many reputed plastics organizations in India. SV Kabra has done BA in Economics (Honours) from Mumbai University, and has a hands on management experience. Today in his late 70s, he still continues to work with equal zeal & enthusiasm for the company and wishes that the Indian plastics industry should progress consistently keeping up with the future trends & requirements.

Mr. Satyanarayan G. Kabra
Co-founder - Director
Mr. Satyanarayan G. Kabra is the Co-founder of the Kolsite Group Of Companies – India's leading group in the field of Plastics and Vice-Chairman of the Company.
Mr. SN Kabra holds a degree in Mechanical Engineering from Mumbai University and has strong techno-commercial experience.
Since 1960s, he has been instrumental in defining company's strategies, business goals and overall development initiatives. His conceptualization and execution skills, backed by strong business acumen has benefitted the Company to grow & maintain growth trajectory since its inception.
Mr. SN Kabra is actively associated with many social organizations, educational institutions & charitable trusts – Shrihari Satsang Samiti, Friends of Tribal Society, Ekal Abhiyan Karyalaya, to name a few.
Mr. Anand S. Kabra
Vice-Chairman & Managing Director
Mr. Anand S. Kabra has an experience of 25 years in various management positions in the Kolsite group of companies. He continues to play an important role in technical developments, project execution and plant management, quality systems & standards development and exploring new avenues to chart a consistent growth every year. With his sound business knowledge and passion for growth, company has seen developments in technology, quality standards and infrastructure.He has also been instrumental in driving strategic partnerships, acquisitions, and setting up manufacturing units at multi locations. His innate entrepreneurial and leadership skills have taken the company to new heights.
Mr. Anand Kabra is a Mechanical Engineer and a Silver Medallist of Mumbai University's 1996 batch. He has received a Master's degree in Business Administration from S P Jain's Institute of Management and Research – One of India's premier Institute for Management. In 2014, Anand successfully completed the Owners President Program (OPM) from Harvard Business School. He is a member of OPPI & Chapter Chair for YPO Mumbai Connect 2021-22.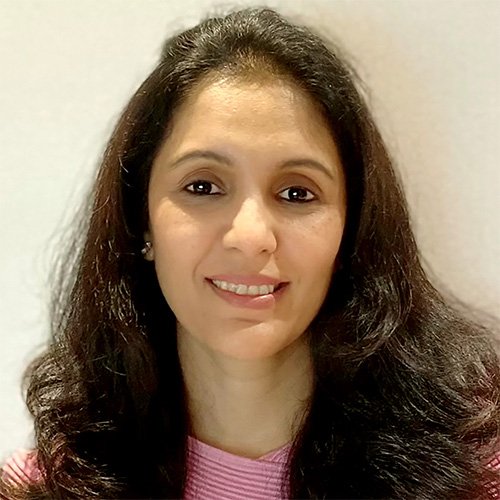 Ms. Ekta A. Kabra
Managing Director
Mrs. Ekta A. Kabra joined the KET Board as an Additional Non-Executive Director effective 16th May, 2017 and was appointed as Director – Strategy effective 01st August, 2017. Ekta leads from the forefront, with deep involvement right from macro strategies to micro management, execution, supply chain management and operations.
With over 20 years of experience and a degree in Economics and Management degree from S.P. Jain, her sharp business acumen, helps her carry out multiple responsibilities with elan. Her vision goes beyond profit making and is focused on giving back to the society by spearheading the CSR wing of the company.
She has also been a Whole-time Director on the Board of Plastiblends India Limited between February, 2015 to July, 2017.
Mr. Bajrang Lal Bagra
Independent Director
Mr. Bajrang Lal Bagra was appointed as a Non-Executive Independent Director on the Board of the Company effective 07th November, 2014.
Mr. Bajrang Lal Bagra has done master degree in Commerce and is a Fellow Member of the Institute of Chartered Accounts of India. He has vast experience of more than 30 years in the field of management and has worked in diverse industries in Finance and Strategic Management.
Mr. Bagra also serves as Director of Plastiblends India Limited, SFS Global Limited, International Procurement & Consultancy Private Limited.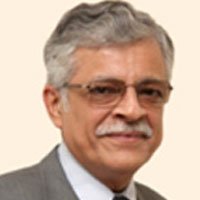 Mr. Boman Moradian
Independent Director
Mr. Boman Moradian joined the KET Board as an Non-Executive Independent Director effective 16th May, 2017. Mr. Moradian holds Bachelor's degree in Mechanical Engineering from Veermata Jijabai Technological Institute (VJTI), Mumbai [B.E. (Mech.)]. He has completed his MMS in Operations from Jamnalal Bajaj Institute of Management Studies (JBIMS).
He has 32 years of rich experience, having worked in various capacities and consistently grown in stature and responsibility at Bharat Bijlee Ltd., Ambalal Sarabhai Enterprises (ASE) Ltd., Decom Marketing Ltd. and Shilpi Advertising Ltd. He also served as an Executive Officer of Zee Telugu & Zee Kannada at Zee News Limited. Since 1988, he has been involved in a freelance Management Consultation practice in Productivity, Marketing and Mathematical Modeling of Systems for various corporate clients.
Mr. Moradian also serves as Independent Director of Essel Propack Ltd. and Garware Polyester Ltd.
Ms. Chitra Andrade
Independent Director
Ms. Chitra Andrade holds a B.Com (Honours) degree from Calcutta University and a PGDBM from XLRI, Jamshedpur and has experience of over 3 decades of working experience in the Indian Financial Services sector in varied senior business roles spanning banking (retail and corporate), investment banking, asset management and NBFCs. She has an excellent understanding of the Indian Financial Services sector and related regulatory environment.
Ms. Andrade has previously worked in several leadership roles with Sanlam Investment Management, Matrix Asset Management Private Limited, GE Money, Citibank, DSP Merrill Lynch, Bank of America and Johnson & Johnson. She has worked on varied consulting assignments in India as well as abroad.
Presently, she also serves as an Independent Director on the Boards of Mahindra Manulife Investment Managers Private Limited and Yes Securities Limited.
Mr. Utpal Sheth
Independent Director
Mr. Utpal Sheth is a qualified Cost Accountant and Chartered Financial Analyst from ICFAI, Hyderabad (a Gold Medalist at an all-India level) and holds a B. Com degree from Mumbai University. Mr. Sheth possesses rich experience and knowledge of over 3 decades in the field of Business Strategy, financial & investment management, risk management, equity research, portfolio advisory, etc.
Presently, Mr. Sheth is a CEO & Sr. Partner at Rare Enterprises and also serves as a Director on the Boards of Aptech Limited and NCC Limited, among others. Earlier, he has held senior positions in Trust Group, ENAM Financial Consultants, HRS Insight Financial Intermediaries, Insight Asset management, Ask Financial Consultants. He has co-authored the book India's Money Monarchs and also has been a consultant and contributor to Express Investment Week, an investment magazine of financial express newspaper. He has been a visiting faculty for Capital Market related courses at UTI Institute of Capital Markets, National Institute of Financial Management, IIS Institute of Management (ENPC India) and NM Institute of Management studies (NMIMS).